Bear Creek Adventures LC
PO Box 705
Pecos, NM. 87552

(505) 757-6229
Horse Drawn Sleigh Rides
"All I wanted for Christmas was a sleigh ride. The ride we had with Bear Creek Adventures was wonderful- in many ways it exceeded my expectations. Our entire family had a great time from the 77 year old down to the 2 year old. I would recommend it, and as an extra bonus, bring a thermos of hot chocolate. It would make the whole outing perfect."

-Stephanie Croft

more...

---
Sleigh Rides
---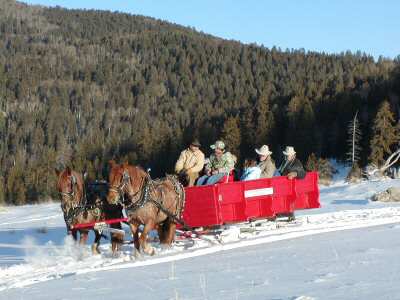 We will begin sleigh/wagon rides on the Valles Caldera National Preserve on Saturday, January 3, 2015. We will conduct rides on the following dates:

January 3, 4, 10, 11, 17, 18, 24, 25, 31 and February 1, 7 & 8.

Rides each day start at 11:00 AM, 1:00 PM and 3:00 PM.

Please contact the Valles Caldera directly for more information or to book a ride. They can be reached at (866) 382-5537 (Monday - Friday 8 - 5 MST, Saturday 9 - 5 MST) or at the following address:

http://www.vallescaldera.gov/comevisit/rides/rides_howtoapply.aspx





Click to watch a YouTube video of sleigh ride.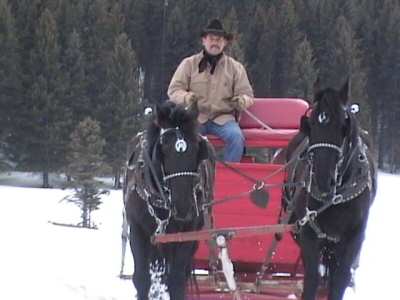 Thank you and we look forward to seeing you soon!